How to Plan for the Long-Term Care of a Loved One
When it's time to make long-term care decisions for your senior parent or disabled loved one, you may be unsure as to whether they will be better off at home or in a facility-based care community. Unless your loved one has a long-term care insurance policy, you may also be wondering how you're going to pay for your loved one's long-term care expenses — as average annual costs range between $18,746 and $100,379. To learn more about long-term care planning and for some advice on paying for long-term care services, read on.
What Long-Term Care Options are Available to My Loved One?
According to the National Institute on Aging, there are two types of long-term care services: Home-based care and facility-based care. However, the best type of long-term care for your senior or disabled loved one will depend on their current state of health and the level of daily care needed. Several types of long-term care options include:

Home-Based Care Services

- Depending on your loved one's needs, in-home care could be the ideal option. Professionals can come in to help with activities of daily living as well as help with cleaning, errands, and appointments.

Continuing C

are Retirement Communities

- Also known as CCRCs, these communities offer long-term care services outside of your loved one's home. Most CCRCs offer various levels of care within each community, including skilled nursing services, assisted living, and independent housing.

Assisted Living Communities and Nursing Homes

- Nursing homes are typically best for those requiring constant care, while assisted living would be suitable for your loved one if they need minor nursing care but are mostly independent.
How Can I Pay for Long-Term Care?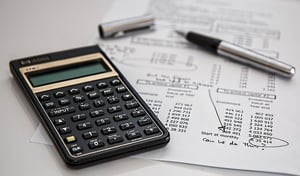 While the cost of care typically varies depending on where you live, and the type of services your loved one needs, long-term care expenses aren't cheap — and long-term care insurance isn't the best solution for everyone. As an alternative to buying insurance for long-term care, Forbes recommends selling your loved one's home, withdrawing funds from an Individual Retirement Account (IRA), or checking your loved one's life insurance policy to see if you'll qualify for a chronic illness rider.

If you're planning on selling a home to pay for your loved one's long-term care services, it's important to research local trends and housing prices before getting started. The COVID-19 pandemic has affected the U.S. housing market in many ways. You may find that you can get top dollar, depending on your local real estate trends. This could make a home sale more appealing if the proceeds can fund your loved one's expenses in the long term.
Find Long-Term Care for Your Loved One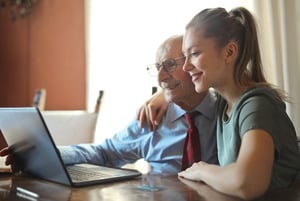 Once you've explored your loved one's long-term care options and have determined how you're going to pay for these services, you'll need to start planning for the future. To get started, look for care services in your area and begin contacting residential facilities, nursing homes, assisted living communities, and home health care agencies. Then, when the time comes to visit different communities, take your loved one with you, and make a point to talk to residents and staff to get a good feel for the environment. This can make the eventual transition a lot smoother.
In the Meantime
If long-term care is a certainty at some point down the line, your loved one may still be able to manage comfortably in their home if certain modifications are made. It's worth noting, too, that some modifications could enhance the sale price of the home since homes with accessibility features are in short supply. Common modifications worth considering include:
Bathroom Updates

- Remodeling a bathroom with a curbless shower and adding grab bars can be a boon for your loved ones, helping them avoid fall-related injuries. Other options include adding a shower seat, using non-slip bath mats, and adding extra lighting. Click here to learn more about safety updates for your bathroom!

Stair Lift

- If your loved one lives in a multi-level home, adding a stairlift can be a great solution if there isn't an option to turn a ground-floor room into a master.

Widening Doorways

- If your loved one uses a walker or wheelchair, it could be beneficial to have their doorways widened for ease of navigation.

Kitchen Updates

- The kitchen is another one of the most used rooms in the house. It also presents some of the most opportunities for injury. Nonslip flooring, cord management, and fire safety go a long way in preventing unnecessary injury! Click here to learn more about how to age-proof your kitchen!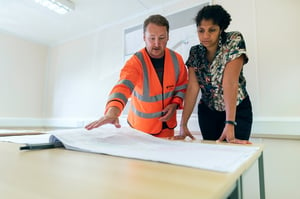 Connect with a professional contractor to make these modifications so that you can have confidence in the workmanship you pay for. Your best bet is to research sites like Angi.com to connect with trusted professionals who have listings with customer testimonials and ratings. For example, suppose your loved one needs to have exterior fencing installed for privacy or protection. In that case, you want to connect with a pro who will provide quality work and help you choose the best materials for the job. The right contractor will be licensed and insured, and they should offer a clear and detailed cost and timeline estimate.

Making long-term care decisions for your senior loved one can be a challenging process for both of you. However, with a careful approach toward the future and an eye for the present, you can help your loved ones have the quality of life they deserve.
Stay up to date on health, wellness, exercise, diet, news, and more for older adults by subscribing to the Cantissimo Senior Living blog - click here!
Visit our Long-term Care Resources page for more helpful content about planning for care!