Travel Resources
For Your Next Trip
Travel Better and Easier
We understand that as you enter this phase of your life, your travel preferences and needs may change. You may have more time and freedom to explore new destinations or want to revisit places that hold special memories.
Our goal is to provide you with the information and resources you need to make informed travel decisions and plan unforgettable trips. From travel tips to destination guides, we've got you covered. Let's start exploring!
55+ Travel: The Why, Where, and How for Your Next Trip
Whether you're a retiree looking to explore the world or someone who wants to travel more comfortably, this eBook will be your ultimate guide to hassle-free travel. From 2023 travel trends to exploring the "why", "where", and "how" of travel, this eBook covers everything you need to know to make your travels stress-free and enjoyable. So if you're ready to start planning your next trip and make the most of your golden years, download the complimentary eBook and get started on your next adventure!
Making Your Second Home Dream a Reality
It could be a place to get away and relax, a way to be closer to family, or a retreat to beat the summer heat or cold winter months. Whatever the purpose, when one wants to take it past the dream stage into reality, the question marks pile up.
This Cantissimo Senior Living eBook covers all these questions and more to help you in the process of turning your second home dream into a reality!
As the COVID-19 pandemic recedes in the rearview mirror, travel among the 55+ crowd roared back in 2022. The annual AARP travel trends survey showed concern about coronavirus infection declined significantly, leading to increased travel plans among the senior demographic.
However, the pandemic and other factors have changed the travel landscape for older adults. Here are some notable trends to keep in mind as you ponder travel plans in 2023 and beyond.
Click here to read the full article!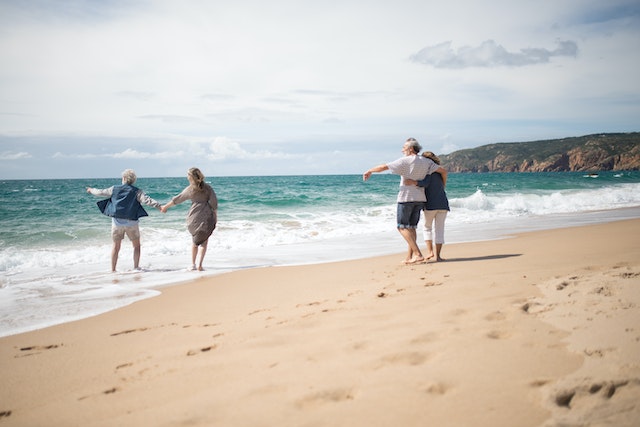 Cantissimo Senior Living is working every day at preparing new resources and services to help you with your next phase of life.
Subscribe to updates on the form to the right to stay informed on new content!
Remember to follow us on social media and stay up to date on the latest housing!