Is Now the Right Time To Buy Retirement Housing?
Once children have grown up and left the family home, many active older adults consider moving to a new home. Motivations might be driven any one or a combination of goals:
A better climate
To be closer to family and friends
Lower costn
The dream home
A one-level floorplan
No matter the reason, the first decision is whether to rent or buy. I'll cover the rent versus buy decision in a future installment, so for this blog, assume the "buy" button has been pushed.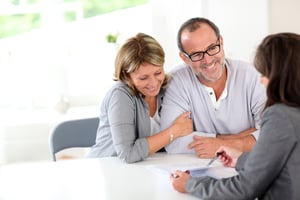 Of course, there are two sides to this coin: buying and selling. In today's U.S. housing market, selling presents a more positive picture. Across the country, home prices were up an average of 11.2% as of January 2021 due mainly to a shortage of housing for sale. This has provided some older home sellers with the enviable prospect of gaining more on their home sale than expected. These "bonus" proceeds could be applied to purchasing an upgraded new home or reducing the future mortgage amount if financing is in the picture.

Buying a new home presents a less rosy picture. The COVID-19 pandemic slowed the real estate market considerably in 2020. Sellers and buyers alike paused their plans as many people worked from home, looked after school-age children, or worse yet, lost their jobs. This has led to pent-up demand waiting to be unleashed. With vaccines being more readily available and quarantine restrictions easing, that demand has hit the market. This means significant competition for available housing.
The State of Real Estate for Seniors
Here are some notes on today's real estate buying environment for seniors.
For older adults in search of a smaller floorplan, this could result in direct contention for starter-size homes with first-time homebuyers. In these cases, older adults have the upper hand with better financial resources. The downside is that many single-family starter homes were built decades ago and may need more work than older buyers would want to put into a house.
In moving to warmer climates, older adults may be competing with members of their own generation. For example, Florida is seeing a housing demand boom. In March 2021, single-family home sales increased 23.3% over the prior year. Sales of condominiums and townhouses rose even faster at 52.6% over March 2020. Texas and Arizona, two other popular retirement states, are experiencing the same trend.
Those lucky enough to afford new construction may believe they can bypass the housing stock bottleneck. However, this alternative has its downsides, too. While new home builders are seeing brisk sales so far in 2021, shortages in lumber are slowing the pace of building and helping to drive up prices. U.S. sawmills curtailed production in early 2020 in expectation of a housing slump resulting from the pandemic. Instead of a downturn, the new construction market kept moving forward and quickly consumed the dwindling lumber supply. The National Association of Home Builders estimates the price of a new single-family home is $35,872 higher due to the shortage.
Pricing increases have been less pronounced in the condominium sector. Condo prices increased only 6.4% from 2019 to 2020. This was the result of a soft market in 2020 for condos as compared to single-family homes. In 2021, this housing market sector is expected to surge, so price increases and availability decreases could be on the horizon.
Some senior adults may consider the option of a continuing care retirement community (CCRC). This option does not involve purchasing a real estate asset. Instead, a substantial up-front fee and monthly payments entitle a resident to attractive amenities in addition to living quarters. These amenities could include community spaces, meals, medical care, and recreation opportunities. Often, a portion of the up-front fee is returned when the resident leaves the CCRC or passes away.
As of April 2021, CCRC occupancy (84.3%) showed its lowest level since 2006

. This could provide options for older adults to negotiate more favorable financial arrangements for this type of setting compared to purchasing real estate.
What Can Homebuyers Do?
What can senior homebuyers do in the face of this robust demand environment? Here are some possible options:
Do the Homework
Thoroughly research the real estate market in the desired location. National averages don't apply evenly in every market, so awareness of local conditions is essential. Greater knowledge will increase a buyer's ability to accurately identify a good deal when one comes along.
Consider Alternatives to Single Family Homes
Buyers who are used to the single-family home experience may be uncertain about condo or townhouse living. However, there may be significant advantages in less upkeep, extra amenities, one-level floorplans, and getting more home for the dollar in today's market. On the flip side, buyers need to factor in additional costs like homeowner's association (HOA) fees. Also, it's essential to research the HOA to make sure it is financially solid and competently managed - click here to learn how!
Bring Cash
In today's hot real estate market, cash is king. Buyers making cash offers have a significant advantage. Older adults with substantial equity in their existing homes may end up with a cash pile after a sale. That cash could make the difference in a bidding war for a desirable property.
Consider a Two-Home Solution
Seniors may assume that the only logical choice is to sell their existing home and plow the proceeds into a new property elsewhere. However, if one's current home has no mortgage, perhaps an option would be to buy a property in the new location and keep the current home. Although this may require a mortgage for the new home, refinancing the original home might free up the necessary cash. The existing home could then be rented, and the monthly revenue put toward the mortgage. This way, the buyers could still enjoy moving to a new location, and if the move doesn't work for the long run, the option of moving back to the original home is open.
Remodel Instead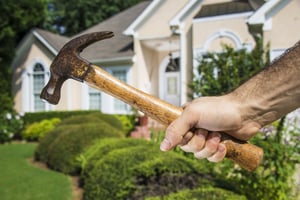 If the motivation for moving is to have a more senior-friendly floor plan, perhaps remodeling the existing home presents a possible option. Not only would this result in a more desirable living arrangement, updating the style of the house will make it more saleable in the future. This option does face the challenge of supply and contractor availability constraints. However, if the homeowner has the time and money, this might be an attractive alternative.
Wait it Out
The housing market, like all markets, goes in cycles. Coming out of the COVID-19 pandemic, the demand that's been on hold for many months is flooding the market. Eventually, supply will catch up with demand, but no one can predict when this will occur. Some experts warn that trying to time the housing market is as uncertain as timing the stock market. Nevertheless, the pandemic is an unusual event, so taking some extra time to see how things sort out for the remainder of 2021 may not be a bad strategy.

Seniors considering a move need to inform themselves not only about real estate market conditions and financial dimensions. They also need to think through their motivations for making a move and carefully consider the pros and cons of various alternatives to make the best decision.
Learn more about preparing to move on our Housing Resources page!