Senior Home Care 101: What Are Your Options?
Retirement is a time for you to enjoy yourself. Without a job or kids to take care of, you have all the time in the world to enjoy yourself with your favorite friends, family, and hobbies. To make the most of this wonderful phase of life, many seniors look to make changes to their living situation. For example, some seniors choose to downsize to a smaller house, which means less time and money spent on home chores and upkeep — and more time and money to spend on fun.

Moving gets more challenging as we age. People become set in their ways and connected to their communities, which can make transitioning to a new area and way of life difficult. For this reason, it's wise to consider your senior home care options now and prepare in advance. If you do decide to transition to a new property, doing so now will be less stressful than in the future. Learn about three popular choices for senior home care solutions and find out what to consider when assessing your options below.
What Are Your Senior Living Options?
Stay In Your Current Home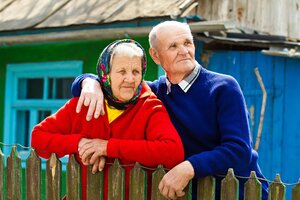 If you want to stay in your current property, you aren't alone. According to an AARP survey, 90 percent of seniors would prefer to remain in their homes. If you go this route, you have the advantage of not needing to adjust to a new neighborhood. You also can enjoy the sentimental benefit and peace of mind that comes with keeping your family home intact.

That said, you may have to make renovations to accommodate your future physical needs. Common renovations for "aging in place" include changes to the bathroom, where slips and falls are prone to happen, and the kitchen, where you spend time every day. This guide from the AARP offers a list of common senior-friendly renovations. Suggestions include everything from widening doorways to accommodate wheelchairs and raising toilet seats.
Want to live at home, but require ADL assistance? Click here to learn more whether in-home care is right for you!
Buy a New House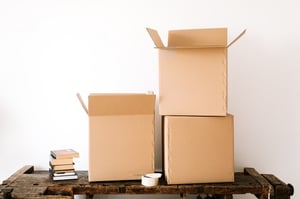 If you aren't feeling sentimental about your current house, you might prefer moving to a new home. When considering this option, research online to get an idea of housing prices in your area to see how much you can earn from a sale. You can also use these property research tools to see what the housing market is like in the area you are considering moving to. Whether you are switching states to be closer to your children and grandchildren or just downsizing and moving across town, you'll need to know what to expect in terms of what you'll be able to get out of your current home and what you'll have to pay for a new one.
Move to a Senior Living Community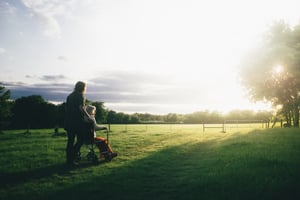 If you desire support with daily activities and chores like yard work or cooking, you might prefer moving to an assisted living facility. Here, you'll have your own apartment in a building housing other seniors. You can retain your independence while not dealing with tedious tasks like cleaning. Another benefit is the automatic social network that comes with such a community; socializing is important with age as it allows you to stay mentally sharp.

If you move to assisted living, you will have less space than you would in your own house. Make the move easier by downsizing your belongings in advance. This guide to downsizing can help you get started; it includes pointers like taking inventory of your items and renting a storage facility for belongings you aren't ready to get rid of but can't fit into your new place.
How To Make Your Choice
When thinking about the above options, there are multiple aspects to take into account. Weigh the financial issues as well as emotional considerations. You want to make sure you are happy with whatever senior home care option you settle on. These are your golden years, and you deserve to enjoy them.
Learn more about your options on our Housing Resources and Long-term Care Resources pages!
---
About the Author:
Andrea Needham is the creator and editor at Elders Day. A lifelong writer, she created her website to share information and resources with other seniors who love living it up as they age. Andrea believes our golden years don't have to be a time to slow down, and she looks forward to sharing the many health-boosting, fulfilling activities and experiences that are perfect for aging adults.