Ebook
Planning and Paying for Long-Term Care:

What Are My Options?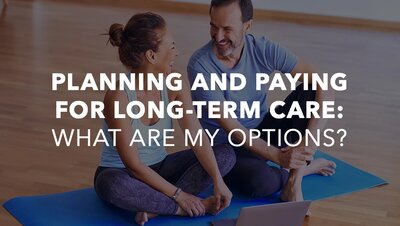 This eBook stresses the importance of planning for long-term care costs and provides information on several funding alternatives. Armed with this knowledge, older adults and their families can formulate plans that will lead to better health decisions and greater peace of mind.
What's Inside?
Explanation of why it is important to plan for long-term care
Non-biased look at each of the following options:

Personal Resources

IRAs and 401(k)s

Health Savings Accounts

Home Sale Proceeds and Reverse Mortgages

Long-Term Care Insurance

Life Insurance and Annuities

Medicare and Medicaid
Complete the Form to Access the Planning and Paying for Long-Term Care e-Book
Don't miss new content and educational resources
Receive email updates straight to your inbox
Choose how often you'd like to receive emails (instantly, daily, weekly, or monthly)